California Gallery was established in the year 2021 in Panipat, Haryana, India. We manufacture, exporter and supply products such as oval pouf ottomans, Rectangular pouf ottomans, Pouf stools and a lot more. We have a wide range of products for our customers to choose from.
California Gallery is an Indian company that combines the pursuit of profit with the spreading of kindness, to benefit all the people sitting around its carpets ….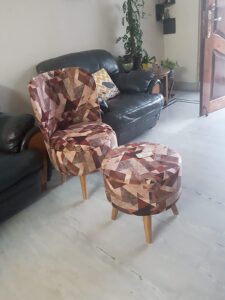 Worth the money. I loved it
Beautiful piece of furniture which just worth the money. Would definitely buy another piece..Thank you
Product is extremely stylish, great looking & super comfortable. It is also light weight & material is of good quality !! A must have furniture for your home décor !!
Very nice product just loving it